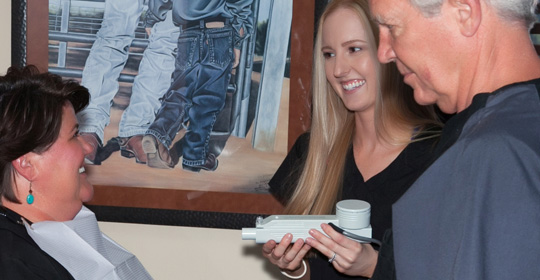 Leandra Dutton, Dr. Roger Briggs assistant, recently completed a four month on-line on-demand course through the Academy of Clinical Sleep Disorder Disciplines, where Dr. Briggs has been a Diplomate since May 2014. Originally founded in Arizona, with academies in Asia and Canada, the ACSDD holds a prominent place in the collaborative effort of research, testing and educating members in dental sleep medicine.
At the end of the vigorous course-work Leandra sat for the two hour exam, passing with honors. She received The ACSDD Certificate in Dental Sleep Medicine for the Clinical Team member.
We are very proud of her achievement! Congratulations on an outstanding job!